Disclosure: *Some of the links on this website are affiliate links. This means that if you click on the links and make a purchase I may earn a small commission at no extra cost to you. As an Amazon Associate, we earn from qualifying purchases. This helps support our small blog.
Valentine's jewellery doesn't just have to be heart-shaped, although this jewellery is always a hit. We've written all about the use of the heart symbol in jewellery before and why we celebrate Valentine's Day. Here we thought we'd give you a little bit of inspiration for that perfect Valentine's gift.
It's the sentiment behind the piece of jewellery that often captures the imagination and heart of your loved one, so go with what you and what you think your partner will love more than anything, and it will be sure to be a piece of jewellery that will be treasured forever.
My Last Little Rolo in Sterling Silver
A wonderful and unique gift to present to your Valentine, male or female. Do you love someone enough that you'd let them have your last rolo?
Valentine's Jewellery
Sapphire or Ruby Pave Heart Pendant with Diamonds
Diamond Heart Half Hoop Earrings
Pretty 9ct gold half hoop earrings with a secure post and butterfly fitting earring backs and diamond-studded hearts on the front of the hoops are perfect whatever your outfit.
Always in My Heart Pendant
This beautiful pendant in silver and rose gold which contains rare Welsh gold is a stunning Valentine's jewellery gift, and is made up of two intertwined hearts one of which is set with shimmering white topaz gemstones.
Adria Amore Silver Heart Necklace
Pretty and delicate with freshwater pearls with faceted cut zirconia, this gorgeous necklace is a most beautiful twist of a heart necklace.
Silver Heart Pendant with Cubic Zirconia's
A beautifully romantic heart-shaped pendant in silver with cubic zirconias, is sure to melt someones heart.
Goddess Coin Pendants
Give your goddess a stunning goddess of love necklace! Venus, the Roman goddess of love, beauty and wisdom is depicted on this coin necklace. Also available with Aphrodite, the Greek goddess of Love who was honoured for her beauty. These necklaces are available in silver or gold vermeil, from Muru, the brand loved by influencers.
Love Hearts Silver "I Love You" Necklace
For those of us who remember the classic Love Hearts sherbert-like sweets, this Love Hearts neckace in sterling silver will bring back many happy memories and make you smile.
18ct Gold Boulder Opal Heart Necklace
This stunning 18ct gold necklace, by Brooke Gregson at Liberty's, has a fine chain and a unique boulder opal, for those who love something a little different and truly unique.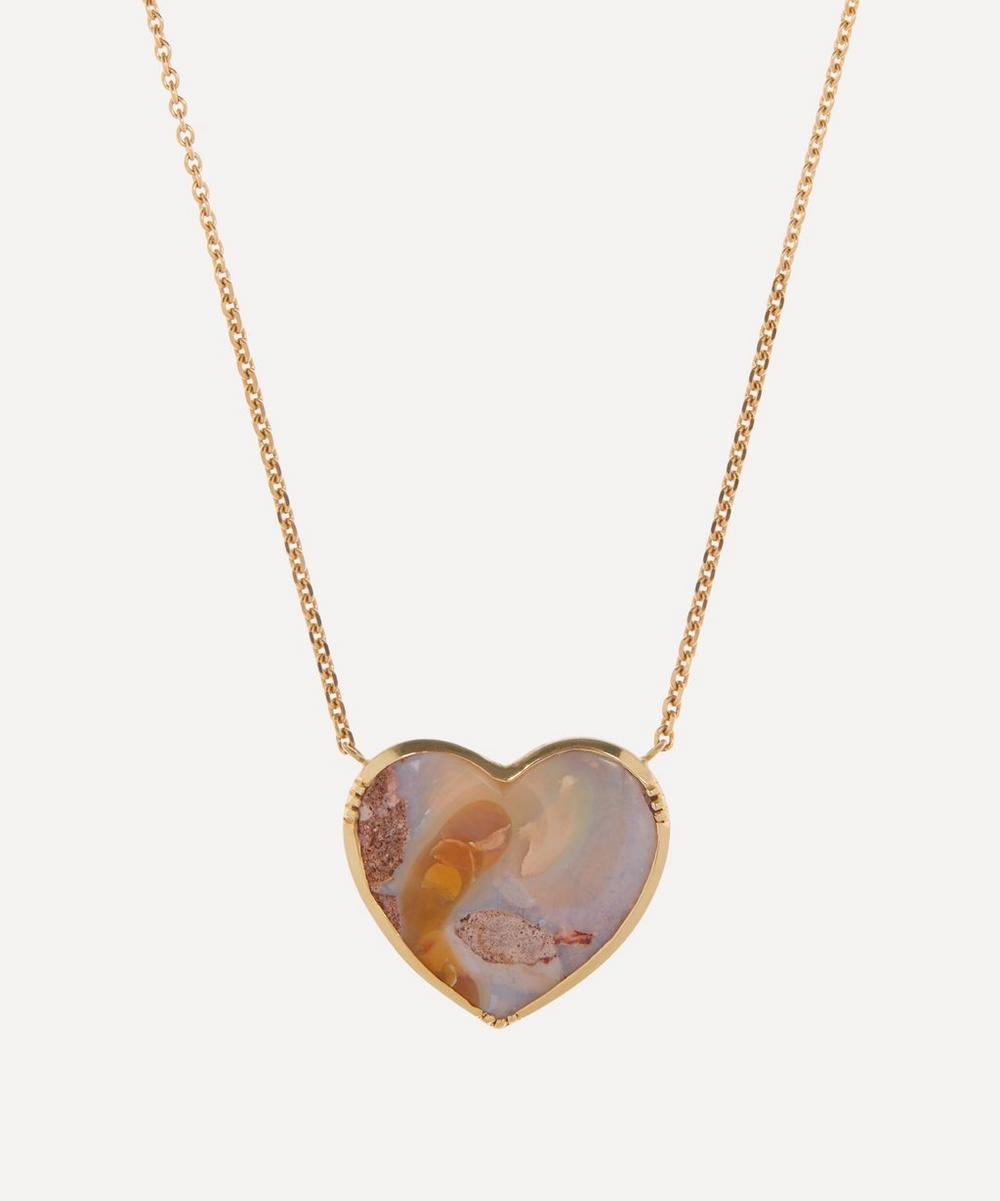 Welsh Gold "Cariad" Pendant
The beauty and rarity of Welsh gold means it is collected and treasured by many ladies. The word "Cariad" means beloved, sweetheart in Welsh and this highly polished gold heart is beautifully weighty and tactile.
18ct Frosted Gold Love Me Forever Diamond Signet Ring
With inspiration from tatoos and art history, this frosted gold signet ring has a hand-painted heart with Cupid's arrow. Designed by art historian turned jeweller Cece, this ring is sure to be treasured forever and a real talking point on your loved ones hand.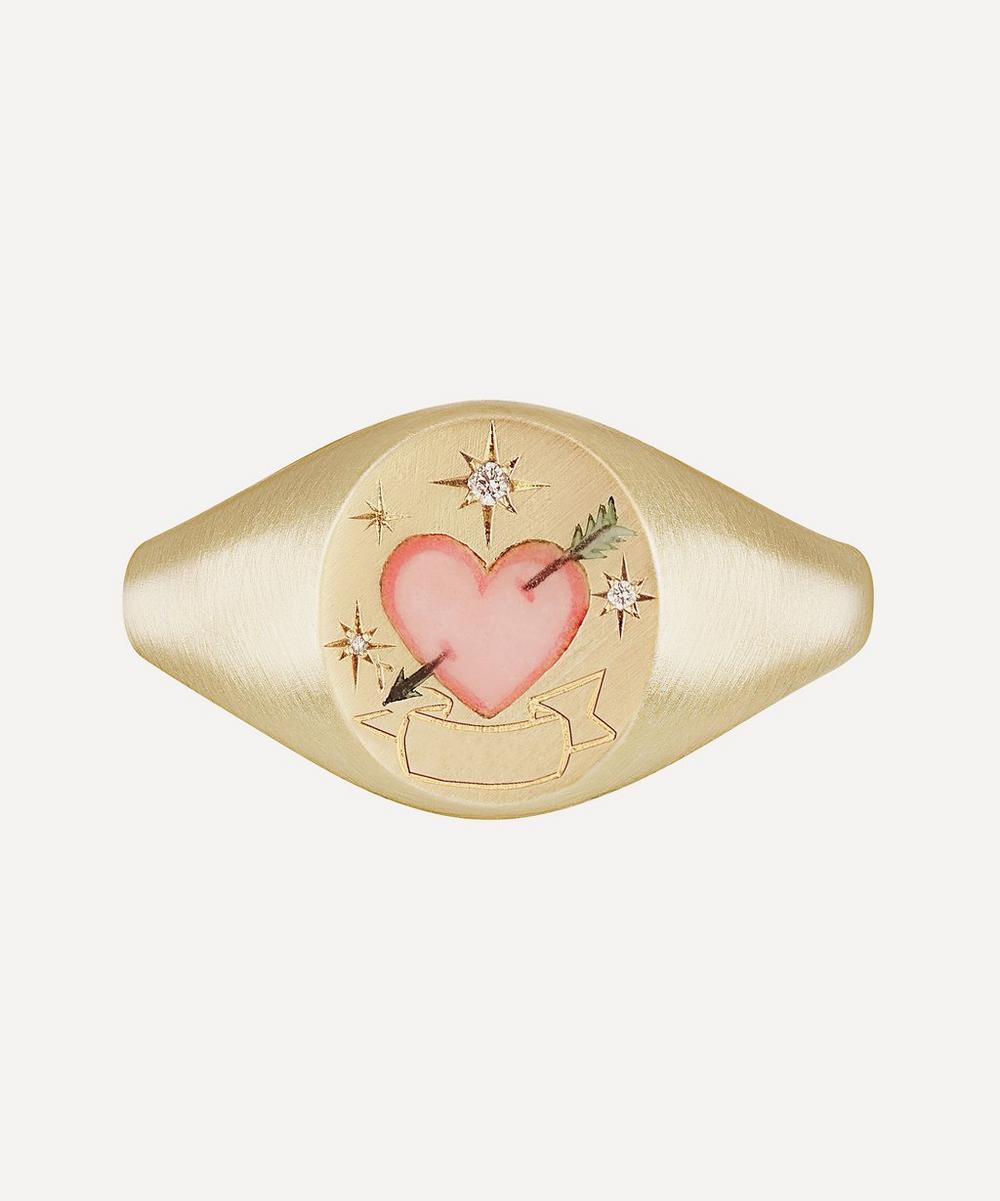 Personalise It
A classic piece that is always a hit, this timeless heart locket can be engraved with up to eight characters. It has a slightly domed design and is very tactile in polished silver. A necklace that is sure to be treasured forever.
To Sum Up …
We hope this has given you a few ideas for that most loveliest of days, February 14th.
.