Disclosure: *Some of the links on this website are affiliate links. This means that if you click on the links and make a purchase I may earn a small commission at no extra cost to you. As an Amazon Associate, we earn from qualifying purchases. This helps support our small blog.
For many years we searched for the best ideas for more contemporary Christening gifts. In this article we are sharing, what we think, are of the best Christening gifts ideas this year.
Christening gifts were traditionally made in silver to signify independence when the child got older and it was considered a good investment for the child. Consequently, most gifts were presented in silver at a Christening – a silver spoon or a silver photo frame or an expanding Christening bangle.
Some of these gifts are still as popular as they have ever been, but personalisation has opened up a lot more choices for great gifts for babies.
Best Christening Gifts
Money Boxes
Silver Baby Dumbbell Rattle
Made in real silver, this babies rattle from Hersey & Sons is a lovely tactile shape and easy for baby to hold. The rattle has silver hallmarks and can also be personalised.
Steiff Comforter Bear
If you don't want to go with a Steif teddy bear, this comforter is wonderful and will be carried around for the first few years of babies life, to be packed away as a keepsake afterwards.
Steiff Sleep Well Bears – Amazon
St Christopher or Cross Pendant
Both the silver pendants below, suitable for both boys or girls, can be personalised on the back.
Silver Teddy Bear Necklace
With movable arms and legs this solid silver pendant will be a treasured piece of jewellery for a lifetime.
As well stocking a big range of personalised children's jewellery we've found these marvellous gifts to personalise which we think had to make it on the list of best Christening gifts.
Steiff Teddy Bear Birth (Personalised)
Oh my! A Steif teddy bear is a best gift at any time let alone a best Christening gift. This gorgeous teddy will melt anyones heart. Beautifully made, authentic Steiff bears make such a beautiful gifts, for children or adult, and this one, which can be personalised, will make a perfect Christening gift.
Absolutely adorable, it's sure to be treasured for a lifetime.
Personalised Baby Shawl
With lots of raving reviews, this personalised baby shaw is perfect for the day and makes a lovely keepsake.
Personalised Wish Children's Book
A thoughtful gift to share with your child, making those quiet moments the ones you treasure the most, this personalised Wish children's book is a thoughtful gift with raving reviews, and it won't break the bank.
Personalised Picture
This is an adorable picture, on Etsy, personalised for the child with their name, date, time and weight and can be further personalised with different colours or information. It will look so good in babies bedroom.
Personalised Wooden Stool
Hugely practical the child will love this personalised stool. All of my children loved having their own chair, if not for them all of their toys used to be sat on it, and the personalisation on this stool is just fabulous.
Personalised Pebble Print
Another adorable print that will look great on babies bedroom wall, this "pebble" picture will go with any decor and such a fabulous gift on the occasion of a Christening.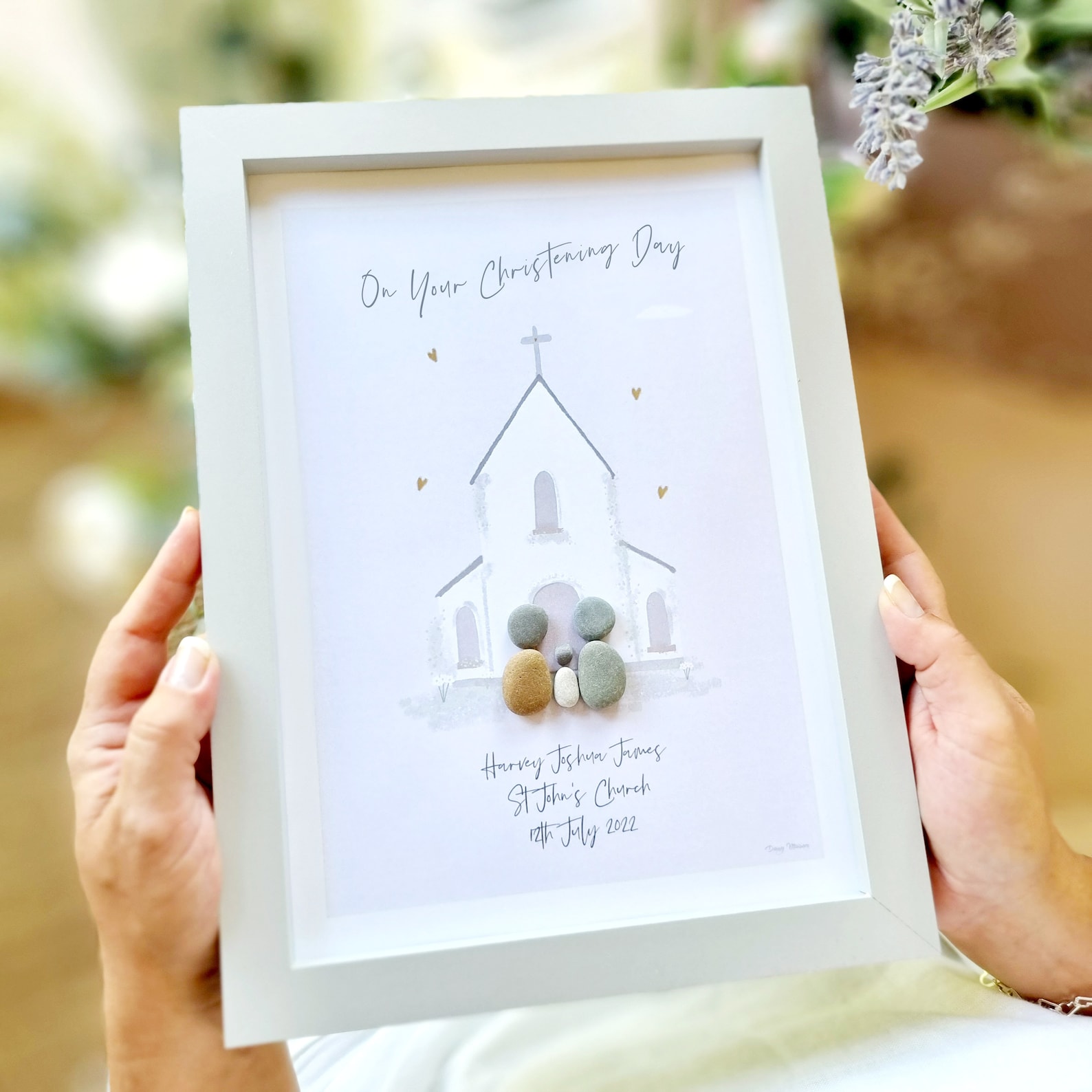 Christening Bangles
Christening bangles remain on the best Christening gifts and we still sell more of these for Christenings than anything else. They expand as the child's wrist does and can be worn for some years before being kept as a lovely keepsake for life.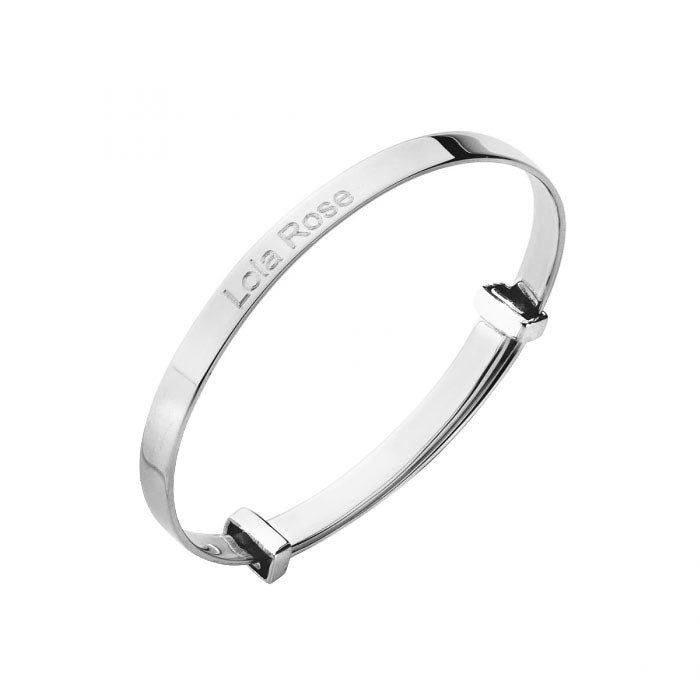 Personalised Hand-Made Musical Box
This stunning hand-made musical box can be personalised with your message inside the box.
Teddy Bear Birth Certificate Holder
This is a super way to keep babies birth certificate safe and makes a lovely gift with free engraving available.
Personalised Brush and Comb Set
As well as being practical, this brush and comb set will make a lovely keepsake and can be personalised for free.
To Sum Up …
We hope you'll agree that these are some of the best Christening gift ideas around and most of them will make lovely children's gifts at any time, not just for a christening.