Disclosure: *Some of the links on this website are affiliate links. This means that if you click on the links and make a purchase I may earn a small commission at no extra cost to you. As an Amazon Associate, we earn from qualifying purchases. This helps support our small blog.
Unique March Birthstone Jewelry Ideas
The March birthstones, Aquamarine and Bloodstone, don't offer a huge array of gift ideas but we have found a lovely selection that anyone with a March birthday we are certain would be delighted to receive. If you're looking for more general birthday ideas, check out our post here. If you're looking for more aquamarine jewelry ideas, please check our article here.
Aquamarine Beaded Necklace
With every aquamarine gemstone being unique this Cornelia necklace will be the highlight of any outfit, casual or smart.
Bloodstone or Aquamarine Tumblestone Crystals
A great birthstone gift idea is a tumblestone or two in the birthstone of the month. Cheap and cheerful, they will always be carried, looked at and held. They make lovely keepsakes and ornaments, with many people believing they help support well-being and strengthen energy.
Bloodstone Tumble Stones – Etsy
Aquamarine Tumble Stones – Crystal Catcher
Aquamarine Orissa Bracelet
Using recycled sterling silver and real aquamarine this double stranded bracelet ticks all the boxes when it comes to a fabulous March birthday gift.
Aquamarine Wrap Around Ring
Go for the layered look with this wrap around ring, with a brilliant cut aquamarine and gold heart, it'll make a lovely gift to someone with a March birthday.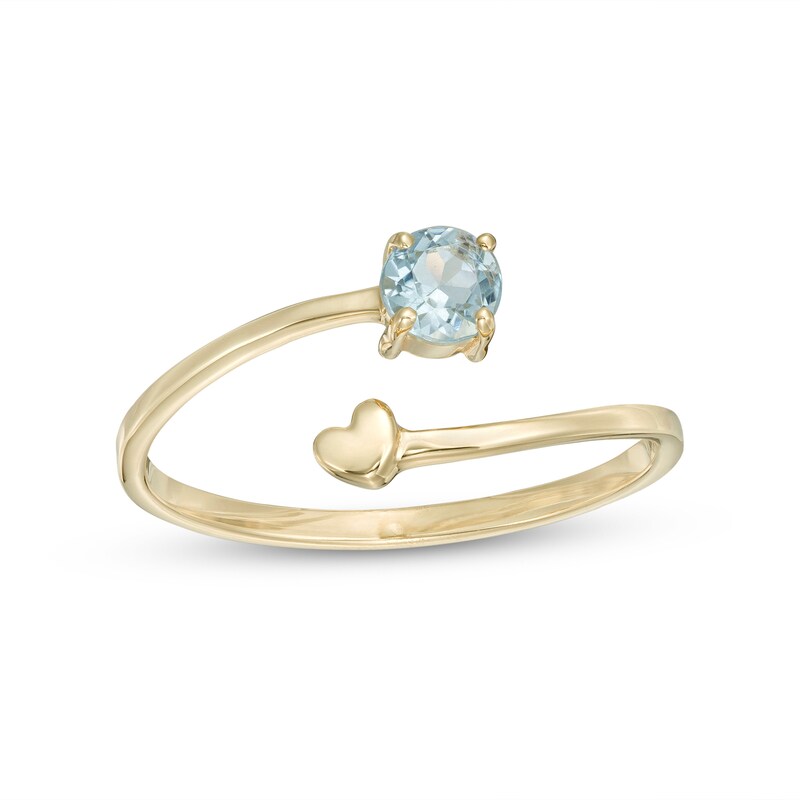 14k Multi-Gemstone and Diamond Necklace
A fabulous 14k gold (either white or yellow) multi-gemstone necklace which features, diamond, real sapphire, zircon and, of course, the beautiful aquamarine.

14K White or Yellow Gold Multi-Gemstone & Diamond Necklace, 18 Inch
Aquamarine and Pearl Drop Earrings
Baroque pearls are always a favourite and these pearl drop earrings also feature an aquamarine gemstones in a hexagon setting. Very elegant and perfect for any occasion, they will become a jewellery staple in someones jewellery box.
Aquamarine & Cubic Zirconia Drop Earrings
In a beautiful organic shape, these aquamarine earrings are highlighted with shimmering CZ stones around the outside edge of the cabochon aquamarine.
Aquamarine Gemstone Tree
With tumbled gemstones this delightful tree will brighten up any space.
9ct Gold Aquamarine Stud Earrings
Simple and elegant and the the beautiful, delicate blue aquamarine, these 9ct gold stud earrings will brighten your look.
To Sum Up
We hope this is given you a little inspiration for a March birthstone jewelry idea.